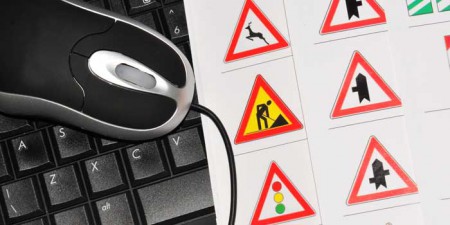 Driving Courses – How We Operate
Our courses are operated on a first-come first-serve basis. The classroom portion is available to those not yet 16 years of age; however, in establishing the in-car schedule, preference will be given to those in possession of a learner's permit. Classes will be conducted in most locations on a year-round basis or when there is sufficient demand. A driver with a learner's permit should not have to wait more than three months from the first class to the driving exam – in most cases less. It is possible to take the classroom portion during one course and the driving component at a later time. The program does not guarantee successful completion of the driving exam.
We utilize only the latest material and offer a curriculum that is constantly updated through incorporation of the most current techniques and information from our worldwide network. We believe learning to drive is a critical life skill not to be taken lightly or hurried and thus we ensure that each individual receives the utmost personal attention.
Defensive Driving Course
When we have sufficient interest, we also offer a 6 hour course, which allows those who have not taken the full course to get the 'N' off their license. This course also provides potential to redeem anywhere from 1- 4 lost points.