Packages
35 Hour Beginner's Driving Course
$750 including HST
Novice drivers who successfully complete our program are considered to have sufficient training in the principles and practices of defensive driving to be allowed to exit the Graduated Licensing system without having to complete an additional Defensive Drivers Course.  The course includes all classroom materials, a vehicle for the driving exam during the period of the course, acceptance under the Graduated Driver Licensing system and a certificate recognized by the insurance industry for the maximum reduction permitted for novice drivers. There are no hidden or additional charges. In the very few situations where the student does not pass, we provide a further hour of preparation with vehicle availability again with no added cost.
Payment can be made in one lump sum or in two instalments: $375 at the time of registration and the remaining $375 to be paid before the end of the classroom sessions. There will be no in-car sessions conducted until payment is received and processed. Payment to Crozier's Driving School Inc. can be made by credit card, debit, cheque, cash and Interact e-transfer to croziersdrivingschool@gmail.com
6 Hour Defensive Driving Course
$125 including HST
When we have sufficient interest, we also offer a 6 hour course, which allows those who have not taken the full course to get the 'N' off their license.  This course also provides potential to redeem anywhere from 1- 4 lost points.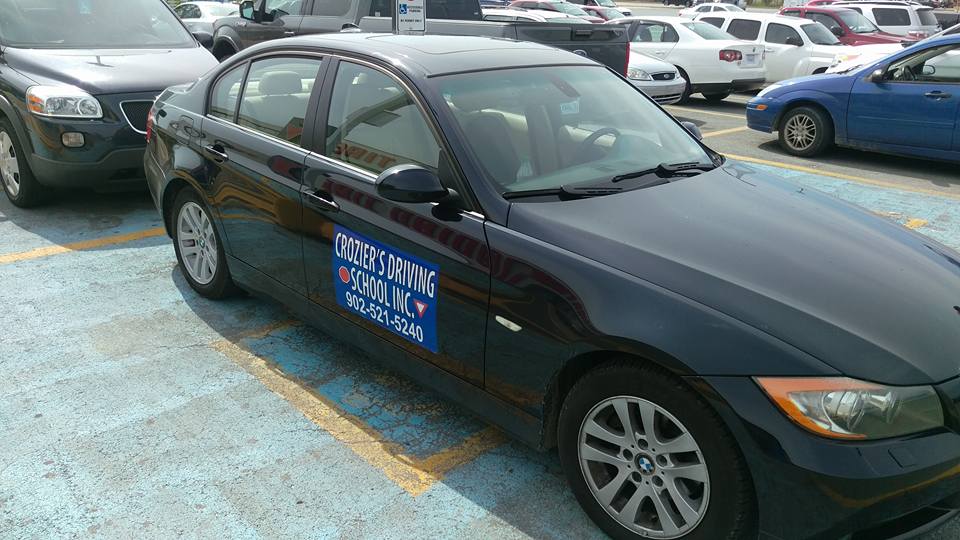 Other Prices
Extra Driving / Private Lessons
$50/hour including HST
We offer private lessons to clients moving from out of province or from other countries, as well as anyone not wishing to take the full course.  We have worked with a large demographic from many countries of the world who have found this preparation very helpful.
Private lessons are offered for $50 per hour (HST included).
Seniors' Certification
$50/hour including HST
One of Barry's favourite areas is helping seniors regain their license or just refreshing their knowledge and skill level, since he is at this stage also.
The cost of these lessons is $50.00/hour and the client gets to use the vehicle for their test at no extra charge.